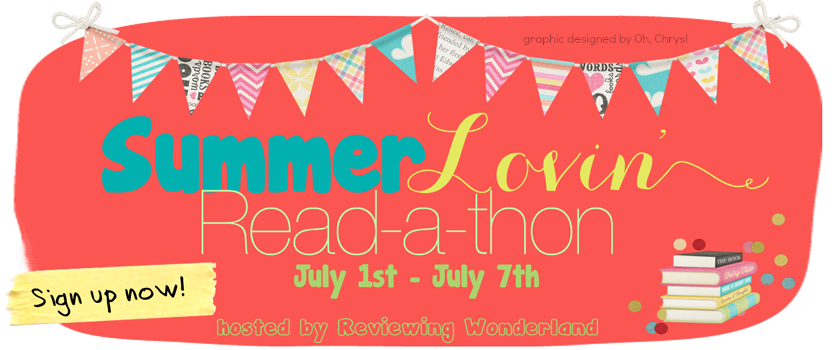 Hi guys! This is my introductory post, but I will also be posting updates here. Technically, summer just ended on my side of the globe, but oh well... :) So, here goes my introduction:

I'm Kim, a Chinese girl living in the Philippines. I'm 16 years old, and I'm currently in my senior year in high school. I have loved reading since I was 12, but I wasn't that big of a reader then. I created this blog on June of 2012, but I actually just started posting last December 2012.

I have this goal that I picked up from another blogger to read at least One Million Pages before I die, and I think joining a lot of read-a-thons will help me make this goal extra exciting. :D

My favorite genres are Contemporary and Romance. I never read books without romance in them. My favorite author of the said genres is Katie McGarry, author of Pushing the Limits. Oh, and this is just my second readathon! I would love to meet more people, so don't hesitate to talk to me (@DivergentGryffi on Twitter). :)

For this week, I have whole day classes except for Thursday and Sunday, and I've got a lot of homework, so I want to be realistic and set my goal to a minumum of three (3) books. I'm not certain as to which books I would read yet ( I like to go with the flow), but I'll update this page constantly.



July 1, 2013
Read:
Opal by Jennifer L. Armentrout
Challenge:
a) "A slow, wry smile teased Daemon's lips. "Simmer down, Kitten, before I have to get you a ball of yarn to play with." Annoyance flared deep inside me. "Don't start with me, jerk-face."
b) "You haven't been smiling much. I missed it, so I decided to reward you for doing it." "Reward me?" I laughed. "God, only you would think kissing someone is a reward." "You know it is. My lips change lives, baby."
July 2, 2013
.


July 3, 2013
.


July 4, 2013
.


July 5, 2013
.


July 6, 2013
.


July 7, 2013